SPECIAL GUEST POST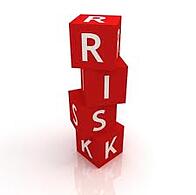 When you consider hiring an in-home caregiver, you are allowing a complete stranger access to all that you hold dear. You are opening your world up wider than a Facebook page ever could. Because you are letting someone into your private life, you want to make sure they are who they claim to be. Performing a background screening of a potential nanny can help reduce the risk to yourself, your child, and your home.
1. Honesty - Comparing a potential caregiver's answers with items found on a background screening could determine if your candidate is honest or not. Someone who is willing to hide his or her past is willing to hide anything in order to keep a job. You need someone that will not only be safe for the environment, but will be honest if something happens to your child.

2. Abilities - A resume and an application can only cover so much data. There could be underlying skills that are beneficial that the candidate may not have considered. On the other hand, a background check can also provide verification of skills the candidate may claim to have. If someone claims to have knowledge of first aid or CPR, you want to make sure that it can be verified.

3. Criminal Report - An individual's past criminal activity doesn't necessarily mean that they are going to be a bad nanny. There are many aspects of these reports that you'll need to scrutinize with your candidate. Some circumstances have logical explanations and many others would have no impact on how he or she behaves as a nanny. As nobody is perfect, getting to know the candidate's side of the story can help remove any doubts.

4. Deeper than References - When a potential candidate lists references, it is obvious that they are going to choose those who would give him or her a positive review. If there is an individual who had a negative experience with your candidate, you need to know that too. Other employment positions and landlords can provide insight to the behavior of your candidate. Were they evicted because of property destruction? Did they get fired for substance abuse? These questions and more can be answered by talking to those within the candidate's history.

5. Thoroughness Can Comfort - As you are putting the life and well-being of your child in the hands of a stranger, you need to be comforted that you have done everything to ensure his or her safety. Some people have a demeanor that seems pleasant and responsible on the surface. It's next to impossible to know for absolute certainty of a person's nature from just one or two meetings with them. Knowing everything you can about your prospective employee can put your mind at ease when you're away from the home.
Performing a background check on someone who will be within your home should be one of the first things that cross your mind as soon as you decide to hire an in-house caregiver. While there is still a risk when hiring anyone for any kind of task, screening a background can give you insights as to what to expect. Your child's welfare should be worth the amount of money it costs in order to complete one of these checks. Hiring a professional nanny agency to find your ideal caretaker will also give you peace of mind, as it is typically part of their fee and have experience executing the nanny's background check.
~~~~~~~~~~~~~~~~~~~~~~~
Author Bio:
Jack Meyers is a regular contributor for www.nannybackgroundcheck.com. As a detective he wants to spread the knowledge of terrible risks involved when people don't fully verify the credentials of a caregiver or any employee. He also writes for various law enforcement blogs and sites.