The Lamonica v. Safe Hurricane Shutters Inc. (11th Cir., 11-15743, 3/6/2013) ruling by the Eleventh Circuit Court confirmed that a worker's immigration status has no bearing on the worker's right to sue to recover unpaid overtime pay. The decision affirmed a lower court ruling in favor of the undocumented workers that awarded unpaid overtime and damages.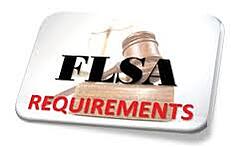 Household employers often hire undocumented workers, especially as nannies and housekeepers. Many of these household employers assume, incorrectly, that these workers are not protected by the Fair Labor Standards Act (FLSA). The FLSA regulates minimum wage, overtime, and employer recordkeeping and compensation requirements for hourly (non-exempt) workers. Facilitating the rights of workers to press claims for unpaid wages and unpaid overtime is an enforcement priority of the Obama Administration's Department of Labor.
Household employers who fail to keep accurate and contemporaneous records of hours worked, and who fail to compensate household employees for overtime or extra hours worked, leave themselves wide open to Wage and Hour grievances by disgruntled employees. In the Lamonica case, one of the two workers is an undocumented alien and both workers failed to report their wages and pay taxes on their income. The Court found that the workers' immigration status and failure to pay taxes were immaterial to their right to seek financial compensation for the work they had performed for Lamonica.
Household employers are invited to download our free tip sheet, Household Workers and the FLSA, to learn how to protect themselves from these types of grievances.