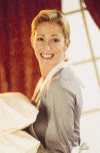 Do you have a regular person who comes to your home to provide housekeeping, maid or cleaning services? Do you know that this individual is probably your employee under common law and the Internal Revenue Code?
Any individual whom you employ to provide services in your home whom you pay directly AND whose total payments in the calendar year meets the IRS household employment threshold ($1700 in 2011 and $1800 in 2012) must receive a W-2 from the employer (family) and the employer must pay the payroll taxes.
Household employment taxes - known as the "nanny taxes" - include:
Social Security & Medicare Taxes (13.3% of Gross Wages - employer may collect 5.65% from the employee via deductions.)
State Unemployment Taxes where required.
Federal Unemployment Tax (FUTA) where required.
The employer is legally obligated to pay (remit) both employee and employer portions of Social Security and Medicare taxes. Should the employer fail to collect this tax from the employee via periodic payroll deductions, the employer remains responsible to remit or pay the tax to the IRS. The household employee CANNOT remit their share of Social Security and Medicare tax independent of the employer.
Many families try to classify their weekly (bi-weekly, monthly) cleaning ladies as independent contractors. In the vast majority of circumstances, this is a total legal fiction. This usually only works if the worker is properly incorporated, bonded and licensed in the trade and maintains "corporate formalities."
If you wish to avoid this obligation, we recommend that you engage a cleaning service. The service will decide who to send to your home to do the cleaning, and you will avoid any payroll tax obligations. Examples of such firms are Merry Maids, the Maid Brigade, XYZ Cleaning Services, Molly Maids - you can locate by Googling "home cleaning service YourTown YourState." When you hire a service, you make your payments to Cleaning Services Inc. or Cleaning Services LLC - and not to Mary Jones.
~~~~~~~~~~~~~~~~~~~~