Are you ready to compute your 2012 payroll?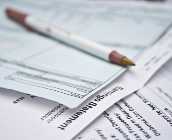 The 4nannytaxes.com household payroll calculator has been updated with new withholding tax rates for 2012. Clients who write their own paychecks, please confirm your withholding calculations before issuing any 2012 payroll as there are many income tax rate changes!
New York and California employers, please remember that your state's Wage Theft Protection Act obligates you to provide certain pay rate notices, in writing, to your household employees, including their hourly regular and overtime rates of pay.
Minimum Wage Updates
Nannies, housekeepers, elder caregivers, and most house managers are considered Hourly, Non-Exempt employees under the Fair Labor Standards Act. This means that most are covered under both minimum wage and overtime laws.
For 2012, eight states increased their minimum wage. They are Arizona, Colorado, Florida, Montana, Ohio, Oregon, Vermont and Washington. Additionally the City of San Francisco (CA) minimum wage increased.
Special Offer
Download our free tip sheet: 10 Tips: Avoid Common Nanny Payroll and Legal Mistakes
~~~~~~~~~~