Working parents are often challenged to find suitable childcare in the summer when parents are still working but young children are out of school. Is a summer nanny the right choice for you?
Y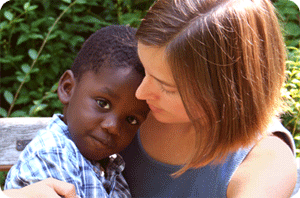 ears ago, when my children were all in school and we had 'graduated' from the need for a full time nanny, summer nannies were our perfect summer childcare option.
Our summer nannies were all young, college aged women looking for summer employment. Two were actually studying early childhood education and were about 21 years of age. These young women were responsible, energetic, and enthused about the opportunity to temporarily relocate near the nation's capital for summer employment. Our summer nannies offered my husband and I flexibility, and offered our children the opportunity to have a stress-free summer vacation in their own home and neighborhoods with their friends.
The summer nannies allowed the children to sleep in (within reason!), took them for walks to the park, arranged summer activities such as trips to the pools, afternoons on the deck playing cards or board games, and the periodic outings to petting zoos, water parks, and activities at the local community center. One even acted as one child's summer tutor, helping her with her reading skills and refreshing math skills.
A summer nanny will often live-in, so you will need adequate extra space in your home. However, since this is not a year round commitment, the temporary resident of your guest room does not present the long term adjustments and challenges of a full time live in nanny. We had summer nannies from Pennsylvania, Minnesota and North Dakota - these women came to us with different life experiences that enriched our children's summers.
Hiring a summer nanny generally will obligate a family to take care of the "nanny taxes" as they certainly will earn enough to meet IRS requirements for employment taxes. We found, however, that even with these added expenses the summer nanny was an economical child care option.
The time to plan for a summer nanny is now. Most college students secure their summer employment before the end of April, and are available from mid-May - mid August.
Might a summer nanny be a good choice for your family?
~~~~~~~~~~~~~~~