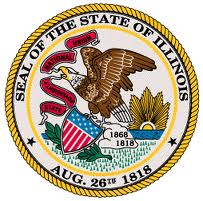 Illinois Governor Quinn signed legislation on Thursday, January 13, 2011 that increased income taxes for Illinois residents.
HomeWork Solution's popular Nanny Payroll Tax Calculator is now updated to reflect the new, increased, Illinois withholding taxes. Illinois household employers who have nannies, housekeepers, or other domestics from whom they withhold income taxes are encouraged to recalculate their nanny payroll withholdings prior to the next periodic payroll.
2011 nanny payroll withholdings have changed for all household employers. Social Security withholding is reduced temporarily for one year, and the Federal Making Work Pay Tax Credit, part of the 2009 stimulus, expired December 31, 2010. Any household employer who withholds nanny payroll taxes who has not recalculated 2011 nanny payroll withholdings should do so as soon as possible, and no later than January 31, 2011. Any over withholding of nanny payroll taxes should be computed and refunded to the nanny, per IRS instructions.
~~~~~~~~~~~~~~~~~~~