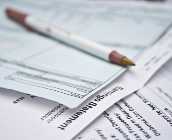 Attention nanny employers! Please make sure you recalculate your nanny's payroll deductions prior to issuing the first 2011 payroll. There have been changes to the Social Security tax rate, the Federal income tax rates, and many state income tax rates.
The Making Work Pay temporary tax credit, enacted in March 2009 expired December 31, 2010. This means that even though Congress and President Obama extended the Bush era income tax rates, most nannies will see an increase in their withhold tax due to the credit expiration.
The employee Social Security Tax contribution rate is reduced for 2011 only to 4.2%. The nanny employer rate remains at 6.2%.
HomeWork Solutions' popular Nanny Tax Calculator has been updated to include the 2011 employment tax changes. Please be sure to select 2011 from the tax year drop down.
New York Household Employers Notice
The New York Domestic Workers' Bill of Rights became effective November 28, 2011. It makes changes to pay frequency (nannies must be paid weekly now), paid time off, overtime calculations and more. Our free New York Domestic Workers' Bill of Rights Tip Sheet will help you understand the implications of this new legislation.
~~~~~~~~~~~~