The Department of Labor extended minimum wage and overtime rules to most home care workers who aid the elderly, and the media is running to provide perspective on caring for aging Americans. The new rules, which go into effect Jan. 1, 2015, change how the companionship exemption to minimum wage and overtime under the Fair Labor Standards Act works.
Ashlea Ebeling
of
Forbes
recently published a comprehensive article on this matter called,
"Hiring Help For Aging Parents? Read This First.
"
If you're fortunate enough to have parents living into their golden years, there will inevitably come a time when you notice that everyday tasks become everyday obstacles, and getting reliable, affordable and caring help becomes the holy grail.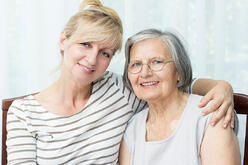 Ms. Ebeling found a helpful resource in HomeWork Solutions' president Kathy Webb, who expressed concern that changing rules may confuse families who are beginning to consider hiring elder care help for a family member.
Under the new ruling, an employee designated as a "companion caregiver" is protected under the overtime and minimum wage rules; but this designation has limitations. For example, Agency employed caregivers cannot hold the "companion" designation, and therefore the new ruling is likely to increase the costs of agency-employed caregivers. Private families may still utilize the "companionship exemption" so long as the caregiver provides no general household services and personal care services do not exceed 20% of the caregivers time.
Ms. Webb noted, "A senior who first just needed help with transitions, for example, might decline to where they need help with grooming, bathing, and dressing, and once the duties creep and the 20% gets exceeded, the caregiver is no longer considered a companion under the law." The Forbes article featured Home Work Solutions' chart that outlines the acceptable tasks under the new ruling, so families can begin to determine if the help needed is companionship or caregiving, and the tax, overtime and minimum wage consequences of each.
Some of the companionship tasks typically include:
Shared meals

Accompaniment to appointments/social outings

Ensuring physical well being and general health
Some of the care giving tasks typically includes:

Dressing

Toileting

Driving

Meal preparation
For more information about hiring elder care, download our free Family Guide To Senior Care Alternatives.