This past year, shocking headlines of arrest, strip-search of Indian diplomat overshadow alleged mistreatment of her nanny.
Foreign diplomats and foreign staff members of the United Nations and other "Non-Governmental Organizations" associated with the UN are permitted under US law, as a courtesy, to bring their foreign domestic service workers to work in the United States. These foreign domestic service workers are employed as nannies, maids, housekeepers and senior caregivers. The US State Department imposes strict rules that the foreign diplomat must agree to, contractually, with the domestic worker that governs their employment in the United States as part of the visa application and issuance.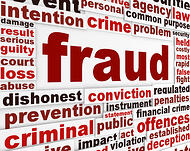 Recently CNN, along with many other news outlets, reported the story of an Indian diplomat, Devyani Khobragade, who was arrested and charged with gross violations of the visa of her foreign domestic worker.
Human Rights Watch reports that Khobragade, who publically champions womens' rights, was arrested "in New York for paying her full-time nanny less than $600 per month – a meager US$3.31 an hour – instead of the US$4,500 stipulated on her visa application," far below New York's minimum wage AND below the NY prevailing wage of $10.32 per hour. The US State Department claims that Khobragade enjoys "consular immunity," a limited diplomatic immunity related to her official duties, and that she can in fact be charged for the visa fraud. According to CNN's Indian sister network IBN, "Khobragade's lawyer, Daniel Arshack, claims that she is entitled to diplomatic immunity and can't be prosecuted under U.S. law."
The foreign diplomat or eligible staff member who applies for a G-5 or A-3 visa for their foreign domestic service worker must agree to:
Have an approved written employment contract with the nanny or other domestic
Pay the nanny at no less than the locality's prevailing hourly wage, as determined by the Foreign Labor Data Certification Center, for similar workers in the United States
Pay the domestic either weekly or bi-weekly (Weekly pay is required in New York.)
Employ the domestic on a full time basis
Maintain accurate and contemporaneous time tracking records
Comply with all Federal and state employment and tax laws, including the payment of FICA and unemployment taxes by the sponsor and income taxes by the domestic
Adhere to specific behavior in compliance with theWilliam Wilberforce Trafficking Victims Protection Reauthorization Act of 2008
Much of the media attention has surrounded Khobragade's arrest, and the fact that she was strip-searched before being detained in a holding cell by the US Marshall's Service. The arrest and detention have created quite a row in US-Indian diplomatic circles.
Many domestic workers' rights advocates express encouragement that the alleged mistreatment of the foreign domestic service worker was taken seriously and that the US Marshalls took what were appropriate steps, in their view, to detain the diplomat when she appeared to be fleeing the country.
HomeWork Solutions has worked with thousands of foreign staff members of the World Bank, International Monetary Fund, the United Nations, the Organization of American States, the Inter-American Development Bank and numerous embasies on payroll, tax and legal compliance. These staff members, and their host organizations, are serious about fair and legal treatment to their sponsored domestic service workers.