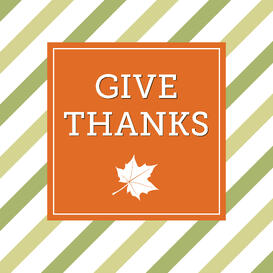 This year, we celebrated our 20th Anniversary. We are grateful to all of you – the clients who have placed their trust in HomeWork Solutions over the last two decades, our referral agency partners and colleagues who confidently refer our services to their clients, and we are of course grateful to our wonderful staff, the team that provides service with a smile! This milestone anniversary achievement belongs to all of us, as it is only in working together and constantly striving to not just meet but to exceed the expectations of our clients and partners that we are all successful.
We are thankful for our Referral Agency Partners. We value our ongoing relationships with you and each of your clients. Our best compliment is to receive your referrals, and we guarantee that they will continue to receive the outstanding client care and responsiveness they receive from you as well.
Our company's dedication to providing superior service wouldn't be possible without the outstanding job of our wonderful staff - we are thankful for each and every one of you. Your unique personality and commitment to team work has made us the strong company that we are. Our continued growth and excellence is the result of your outstanding client care, expertise and communication skills – Way to go team HWS!
As an industry leader, we have the pleasure of interacting with agencies, accountants, families, nannies and all kinds of household workers. We are thankful for the valuable feedback we receive from you – we are delighted to be here for you.
The importance of the 'Thanksgiving' holiday is to 'give thanks', to take a moment to value what you have and to be thankful for it. We sometimes focus too much on what we are missing and forget what we have. Thanksgiving is not only an American celebration, it is an opportunity to value the people around you, the small details that are so important in all of our lives and that sometimes we don't see. No matter what culture, religious background or other traditions you uphold, we hope each and every one of you enjoy the spirit of Thanksgiving. Get into the mood of celebration and be thankful!!
If you are a parent or guardian, don't miss this opportunity to teach your children the real meaning of this holiday. Teach your children to appreciate the little details that make us who we are.
Happy Thanks-giving!!