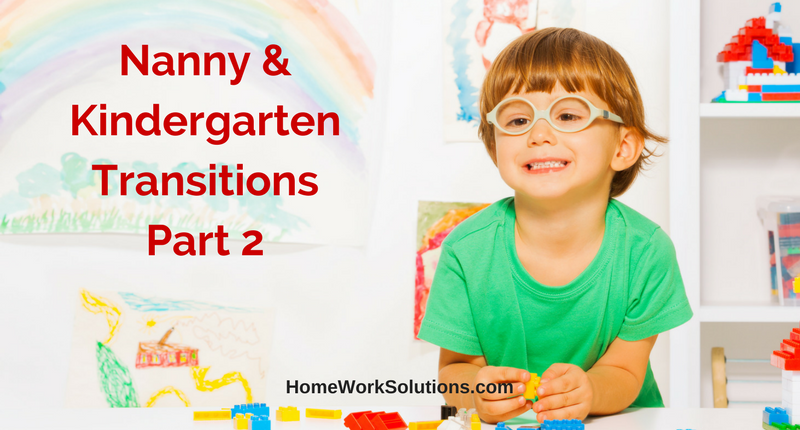 Fall is just around the corner and that means that millions of children will be getting ready to head to kindergarten for the first time. This is an exciting and sometimes nerve-wracking time for the children as well as the parents and their nannies! As a nanny, you have a special role in the child's life in regards to preparing them for school. Here are some important tips and getting the kid(s) in your care prepared for their first adventure in school.
Tip #1: Focus on community building.
Instead of focusing on preparing the child for all of the ins and outs of kindergarten, focus on what it will look like for the child to be entering into a new community. Talk in detail about what it means to be a good member of a community, how important it is to follow rules, and what it looks like to be a helper to the teacher and befriend other students.
Tip #2: Encourage flexibility.
It's no secret that children love routine. Starting kindergarten may be an initial interruption of their normal routine that they have come to know and expect. Soon the new routine of kindergarten will be established. But within that, children will need to learn to be flexible. For example, while they're in the classroom, they won't be able to have free reign to do whatever they want. They will need to be flexible and open-minded in what the teacher has to say and what activities will be done. Teach them that flexibility is an important part of growing up and give them the tools to cope with new situations and adventures that might arise as they start school.
Tip #3: Practice, practice, practice.
Kindergarten preparation during the summer can be simple. Work on reading lots of books and consider creating flash cards with sight words for the child. This will not only help them academically for the future, but it will give them an idea of what they can expect when school actually starts. It will help them get excited for kindergarten and all of the fun things they will learn.
Starting kindergarten is an exciting time for a child! Working with them beforehand and coaching them on some of the things to expect will help make the transition easier.