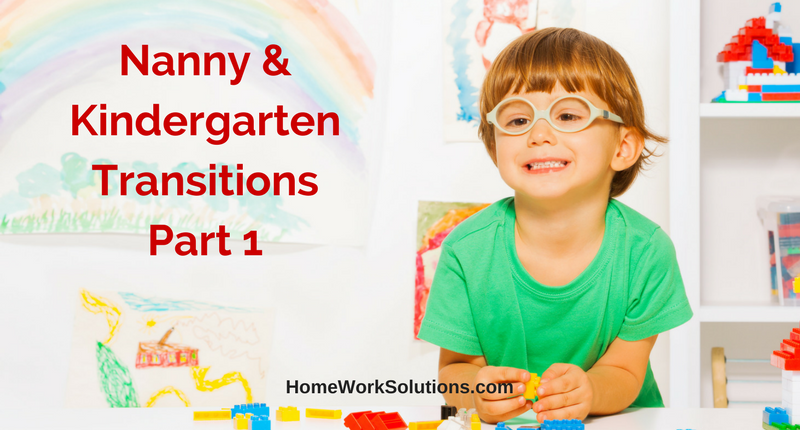 Working as a nanny is not only job, but it's an emotional investment. Nannies come to love the children they take care of and when the children start school, saying goodbye can be hard. Even though the child may not need all-day care as they once did, keeping a nanny on full time can still be very beneficial for families. If that is what happens, then the family and the nanny will need to sit down and discuss job duties and how the routine and job will need to change. Kindergarten is either full day or half day, depending on the school and school district and having the nanny available for the child before or after school, as well as sick days and school holidays, can be extremely beneficial.
Changing roles:
When children head to school for the first time, a nanny's role in the family may need to evolve to everyone's satisfaction. Instead of taking care of the child's needs all day long, consider how else the nanny could use her time during the school hours. For example, could she serve as a house manager? Housekeeper? Personal Assistant? Nanny's role may evolve to include arranging home maintenance or other service appointments, cooking, shopping, organization, or doing laundry - of course by mutual agreement Talk in detail with your nanny to see if this is something that she is willing to do. Then, make sure that you have a written agreement of what her new duties will look like so there is no confusion or resentment down the road.
Care before and after school:
If your nanny is willing and able, determine if they will be able to be there to help the child get ready for school and if they can be there when the child gets home or pick them up from school each day. For parents that do not want to send their child to after-school care at the school itself, keeping the nanny that the child is already familiar with can be a comfort to both the child and the parents.
So, if you would like to retain your child's nanny once school starts, talk to her about what her job might look like to transitioning into another role with some broad household or personal assistant duties. This could be a real asset for busy working families and it gives the opportunity to the child to be around the nanny that they have come to know and love.