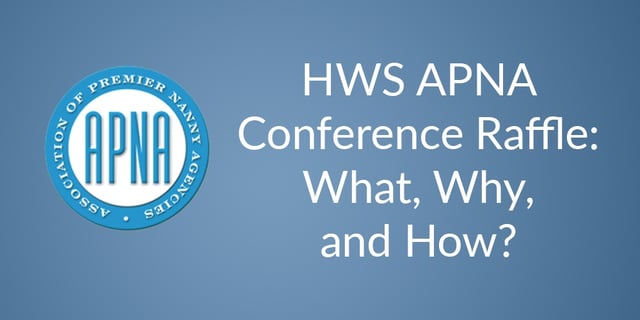 What was the APNA Conference Raffle?
Simply put we wanted to help some of our amazing agency partners get the benefits of attending the APNA Conference. We came up with the raffle idea to add some fun and chance to figuring out who got to register on our dime.
Why Pay for Agencies' Registration?
For over two decades, HomeWork Solutions has been a strong advocate for the legal employment of domestic workers. As such, educating families remains a top priority. We are always looking for ways to be a better resource; often our partnerships with nanny agencies give us the best ideas. We wanted to find a new and fun way to give back to this great community. These partnerships are more than just a way to find new clients; they are an essential channel for our message of legal pay for domestic employees.
How did it Work?
The rules were simple. Each referral in the designated time period counted as an entry. At the end of the time period we did a live drawing of five (5) names, three winners and two alternates (watch the replay below to see who won). Once we confirmed who was able to go, we picked up the tab for their registration.