How to Set Up a Nanny Share Arrangement
Don't be part of the 80% of nanny shares that fail due to overlooked details.
A nanny share is a wonderful opportunity for families to economize on their childcare expenses while insuring loving, small group care for their child.
The biggest pitfalls of a nanny share are failure of the parties to adequately communicate terms/conditions of the work agreement and childcare arrangement in advance and failure of the parties to plan for the end of the share arrangement before it actually starts.
HonmeWork Solutions has 20 plus years of experience in the nanny industry. Learn from the experts. Fill out the quick form at the right and we will email this detailed advice to you immediately.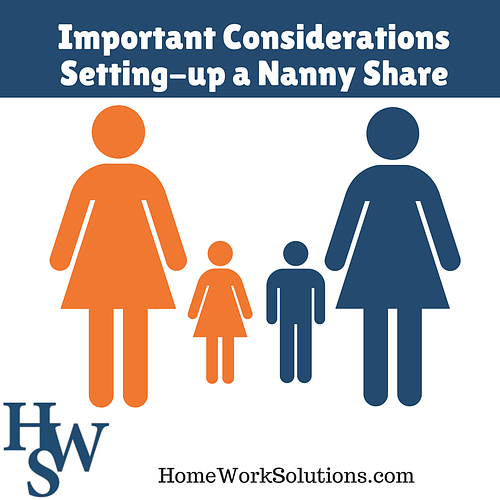 Send Me Nanny Share Advice!