Park Slope Parents Nanny Payroll Guide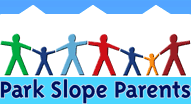 Free e-Book:
NY Nanny Payroll Quick Start Guide
HomeWork Solutions Inc. and Park Slope Parents teamed together to create this comprehensive yet easy to follow guide for NY household employers. If you have hired a nanny or plan to, you will want to know the steps you need to take to comply with New York State and Federal laws concerning payroll, recordkeeping, overtime, taxes and more. Don't risk a costly audit, an uncovered unemployment claim, or any action by a disgruntled former employee that puts your family's assets at risk. Download our free e-book today. We will lead you step by step through "Nanny Tax" essentials. Topics include:
Quick Steps: The Nanny Tax compliance process in New York.
New York Domestic Workers Rights.
New York Wage Theft Prevention Act and your responsibilities.
Negotiating the nanny's wages, including hourly and overtime rates.
Reporting requirements.
Important Do's and Don'ts.
Possible tax savings for you.
Learn from the "Nanny Tax" experts. Thousands of families nationwide have trusted HomeWork Solutions with their nanny payroll and "Nanny Tax" compliance. Go ahead - Simplify!