10 Tips: Employment Rights of a Nanny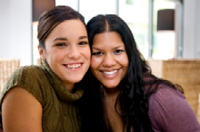 There is so much misinformation - this powerful tip sheet explains workplace protections that cover nannies, maids and housekeepers, and educates both employers and employees. Understanding the worker's rights avoids conflict and misunderstanding in the workplace.
Although a nanny works in a private home, there are a combination of Federal and State workplace protections in place that provide the household employee with some basic rights.

Areas covered include:
Hourly pay.
Minimum wage.
Overtime.
Time cards and other records.
and more...
Fill out the quick form at the right and we will email this to you immediately.