Your Guide to Senior Caregiver Background Screening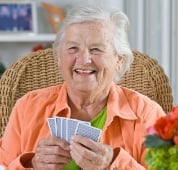 Background screening and a reference check on a senior home care employee is a central aspect of the hiring process.
Download the HomeWork Solution's Elder Care tip sheet and get an overview on background screening for the senior caregiver.
The guide reviews the following important steps:
Verifying an applicant's identity
The merits of having a candidate fill out a formal application
Reference checking
Interview guidelines
Resources for conducting a background screening on an applicant
Download the tip sheet now!