10 Tips: Art of the Nanny Job Interview
A good, informed job match is a win-win.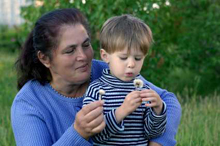 A nanny job interview is a two way street. The nanny needs to come prepared with important questions of her own to help her identify the fit with this family, this job, and this nanny. This interview is an opportunity - whether you land the job or not, you want to practice your interview skills and learn how to put your best foot forward.

Areas covered include:
Preparing for the job interview.
Best practices in grooming and etiquette.

Your personal safety.
and more...
Fill out the quick form at the right and we will email this to you immediately. We will also give you the opportunity to download any other titles in our "10 Tips" Series.
About the Author
KATHLEEN WEBB co-founded HomeWork Solutions in 1993 to provide payroll and tax services to families employing household workers. Today, HomeWork Solutions provides payroll and nanny tax compliance services to thousands of household employers nationwide.

Webb is the author of the ABC Nanny Guide: How to Hire and Retain your Ideal Caregiver, as well as numerous articles on this topic and has been featured in the Wall Street Journal, Kiplinger's Personal Finance, and the Congressional Quarterly. She also consulted with Senate staffers in the drafting of the 1994 Nanny Tax Law. Webb is a magna cum laude graduate of Boston College.