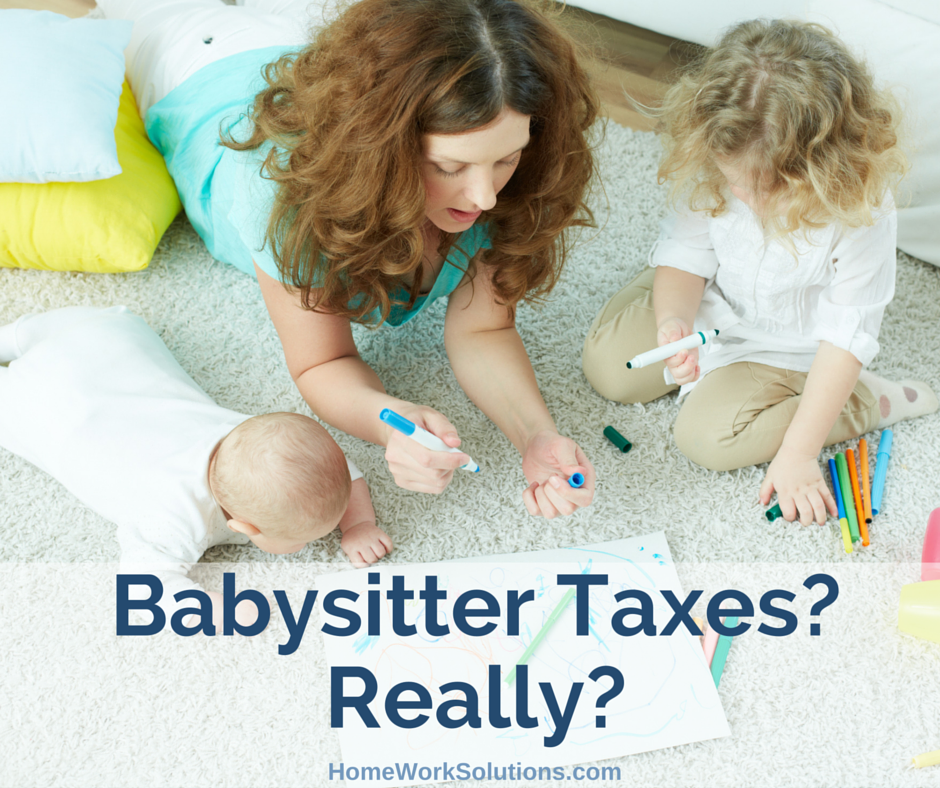 Many families have a regular babysitter or nanny, or even a babysitter to help over school holidays. This extra set of hands caring for your children allows you to meet your obligations professionally and as a parent. Do you pay your babysitter or in-home childcare provider cash, thinking this is just babysitting and never considering payroll taxes? Have you wondered if babysitter taxes even exist? They do – and if you fail to pay them and the IRS finds out, this could result in some hefty penalties or fines.
But, don't panic right away.
If you pay your babysitter less than $2000 a year (2016), you will be exempt. But, if your babysitter is 18 or older and you end up paying more than that amount, the IRS will consider this a household employment situation and you will need to calculate babysitter taxes into your budget.