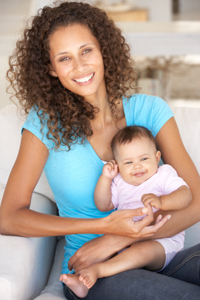 A quality nanny placement and referral agency can be a life saver for families hiring a nanny, especially for first time employers and families with newborns. The plethora of on-line options almost leaves more questions for families than they answer. Families wonder:
What are the qualities of a good nanny?
How do I check the references and ask the right questions?
How do I do real background checks?
What are the standard compensation and benefits practices in our area? How do we know we are competitive, and not under paying or over paying?
An experienced, reputable nanny placement and referral agency can help families with all of these issues. To learn more about how to select a quality nanny placement and referral agency, download our free tip sheet, 10 Tips: How to Choose a Nanny Agency.
HomeWork Solutions partners with select nanny and household staffing agencies nationwide to provide free payroll and employment tax consultations to their client at time of hire. Addressing these issues at the beginning of the employment relationship gets everyone off on the right foot and demonstrates the hiring family's intent to treat the nanny or housekeeper professionally. We encourage hiring families to take advantage of HomeWork Solutions' free consultation and avoid unpleasant surprises and unplanned expenses when tax filing occurs.
~~~~~~~~~~~~